Thank you guys soooo much!! I ordered St.Nick stuff for the kiddos in our parish and it came with some other goodies! Thanks for including Padre Pio. He's my patron Saint. 10/10 I will order from you again! The goodies are SO CUTE too!! Thanks for your good service and quick shipping.

Megan, Pennsylvania
We have been using these decorations for our birthday parties and the neighborhood kids are also enjoying learning about the saints. What a great idea!

Christine, Sacramento, CA
I just received the St. Therese box, it's great, I am so pleased with everything! Thank you so much! My husband and I can't wait to use them for our daughter, Therese's 1st birthday! It's so wonderful what you and your family are doing, such a great idea., God Bless you all. Will definitely buy more from you, thank you again!

Margrett, West Virginia
We really love it. Super cute. The kids were really excited.

Kendra, Catholic All Year
I really love your company and am excited to order St. Joan of Arc birthday party supplies for my daughter. I ordered All Saints Day supplies for my Sodality Club at our local Catholic school and they were so great. I even put them on my front door to push back against the awful Halloween decorations our neighbors have. 

Amanda, New York
These are the absolute best party essentials!!! Made in the USA by a sweet Catholic family. We have already used the St. Francis one twice and it's still going strong! 

rough2rustic
Photo Gallery
See how peoples are using our decorations...and send us your photos
Our new photo gallery is ready to go. We already have pictures coming in, and we're posting them as quickly as we can. Send us a picture of how you've used Party Like a Saint decorations to celebrate a birthday, sacrament, feast day, or other special occasion--and we'll add it to the "family album." Email your picture to info@partylikeasaint.com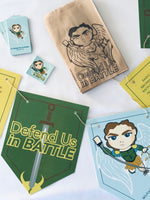 About Us
Funny how the Holy Spirit works. One day I was talking to my then 4 year old about her party decorations. She had selected a popular character, but the message and clothing that character sent was questionable to what we are teaching our children. From this the Spirit drops an idea in my mommy head. And here is born Saint party decorations. 
Read more
A little more about us...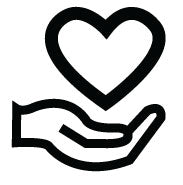 Donate
Donating to life-giving charities.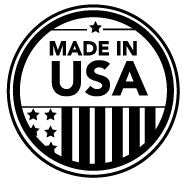 Made in the USA
All of our products are made in the USA and we are proud to stay local.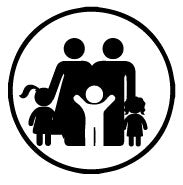 Family Owned Business
We are a small family business, currently working out of our garage. We are using our gifts to Lord willing be a gift to others as well.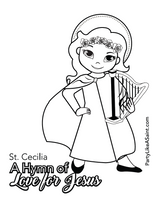 Free coloring page of St. Cecilia
The feast of St. Cecilia is on the 22nd of November. Enjoy this coloring page with your littles.
St. Cecilia, pray for us
Click here for your free coloring page. Join our email list by subscribing below (bottom of page) to get updates about new products and special deals.
Download a Free coloring page